Grossmont Community Concert Association
Harold founded the Grossmont Community Concert Association in 1947 with other community members and it continued for 70 years but was forced to close after the City of El Cajon closed the East County Performing Arts Center in 2010 and it remained closed for more than 6 years. The GCCA moved to the Joan Kroc center but since the capacity was less than half of the capacity of ECPAC, it could not sustain operations, and conducted its final concert on June 15, 2016.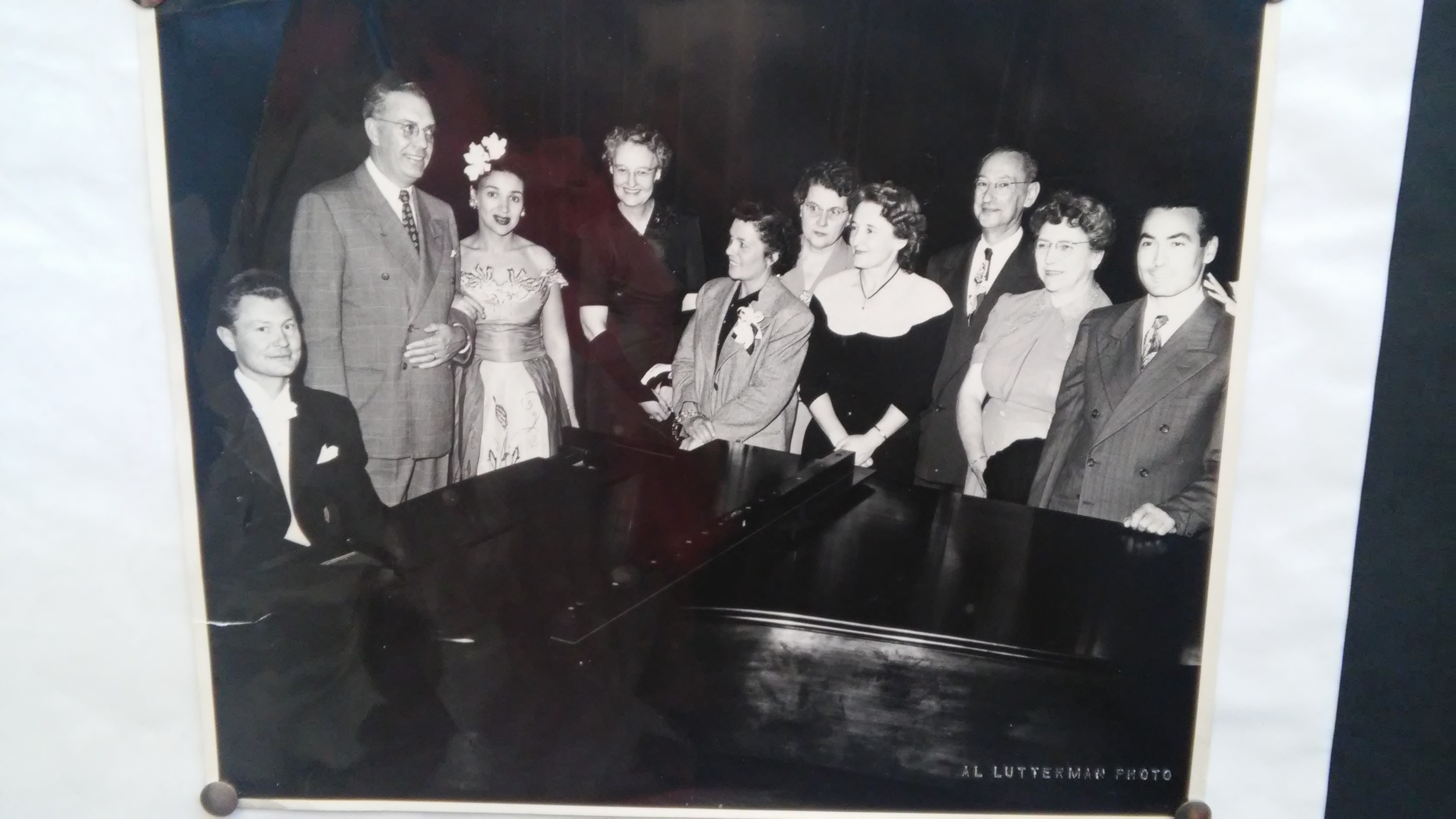 Founding of GCCA

This photograph was taken just before the first concert introducing the featured artists and the Board officers that were in attendance.
Left to right they are:
Mr. Dean Holt, seated, Accompanist
Mr. Claude Beagle, Association President
Ms. Mona Paulee, Guest Vocalist
Mrs. William Rothenberg, Membership Chair
Mrs. James McDermott, Secretary
Mrs. Bruce Carmichael, Treasurer
Mrs. James Henderson, El Cajon Secretary
Mr. William Rothenberg, Board Member
Mrs. Andrew Monteverde, Membership Chair of El Cajon
Mr. Harold Lutz, Concert Chairman.
Mr. Lutz was also the Director of Music at Grossmont High School
These were the "movers and shakers" of the new association. They worked diligently to find a suitable venue for their performances without a whole lot of success but they paved the way for future success. The association held its concerts at the Grossmont High School gymnasium during the early years.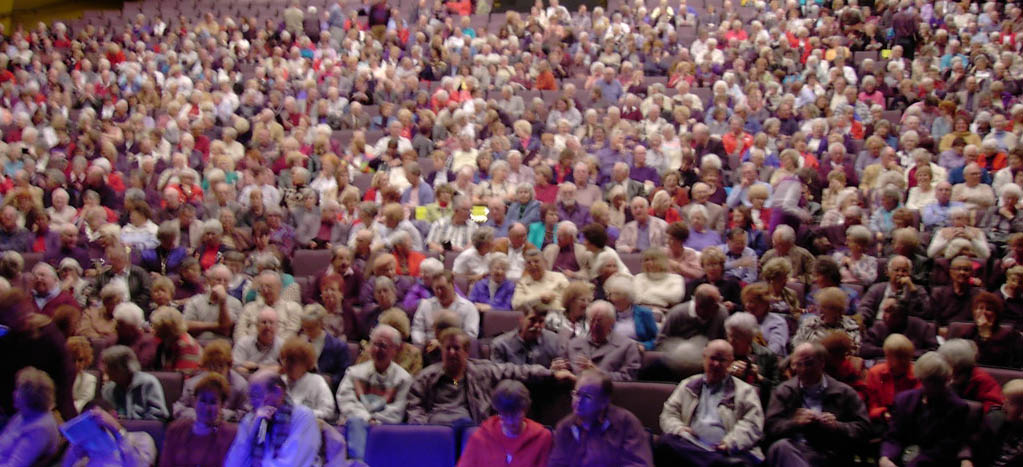 A typical audience at a concert at its peak in about 2003 at the East County Performing Arts Center (ECPAC).
ECPAC Closured in 2010
Harold's son Raymond attempted to get the ECPAC theater to reopen but was unable to get the City of El Cajon to reopen the 1142-seat theater. Read more about this effort here Save ECPAC