Stafford RV Park
In 1989, Harold and Mary sold the property at 1010 Old Chase to Raymond, then they moved to Stafford RV Park, just south of Eureka CA in the Redwoods. Harold loved this park as he was a tireless worker and had a good sense for fixing up the park.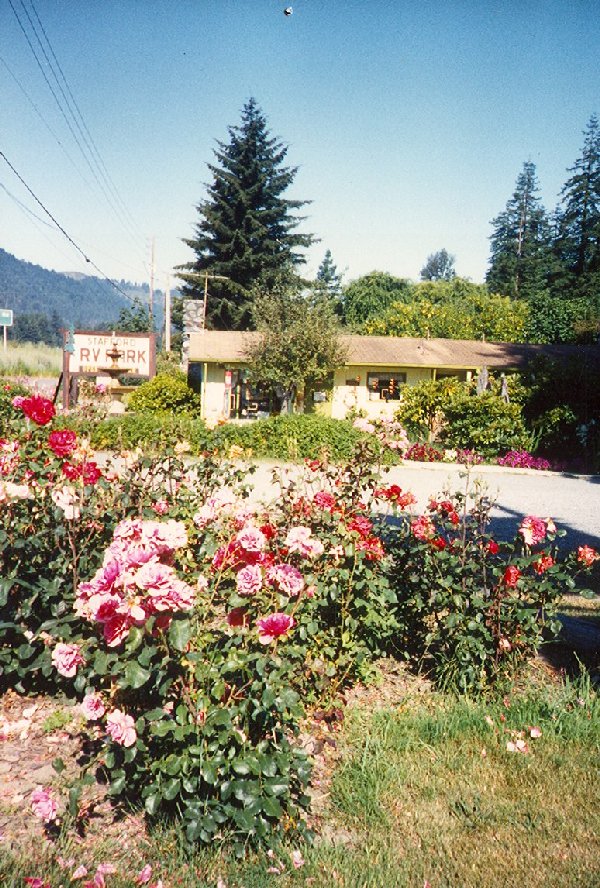 View of the store with blossoms galore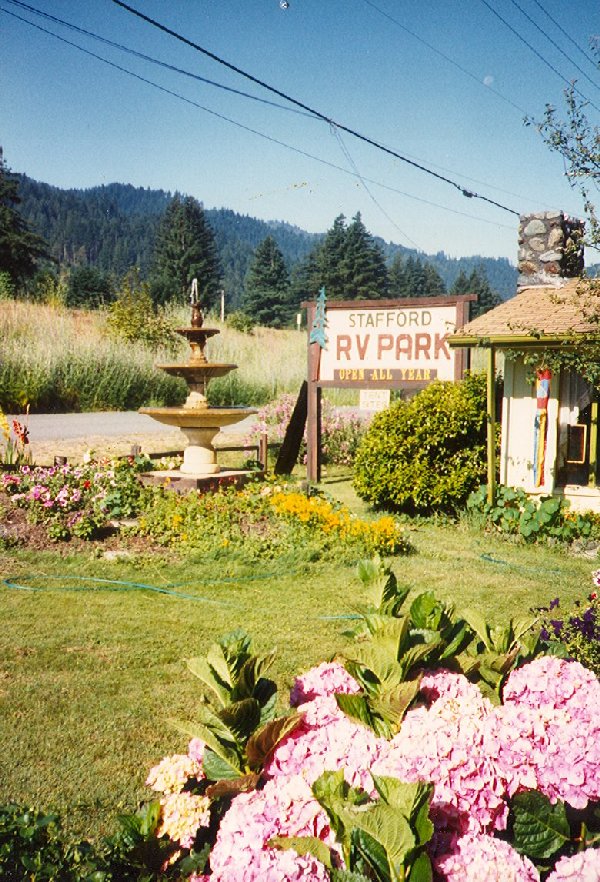 Harold made this sign and put in the fountain.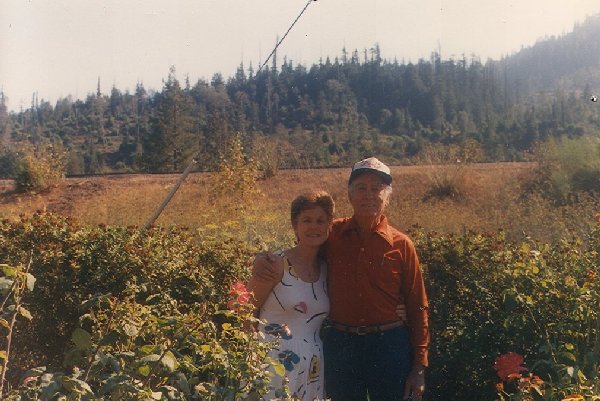 A happy couple amid blackberry bushes.

Raymond guiding Austin on Harold's invention: the "Crazy Walk"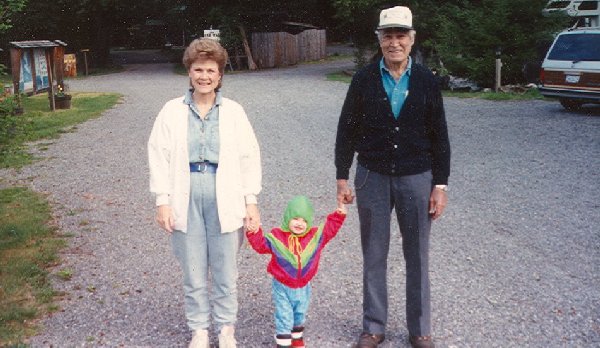 Proud grandparents with little Austin.

Harold "enjoying" some work.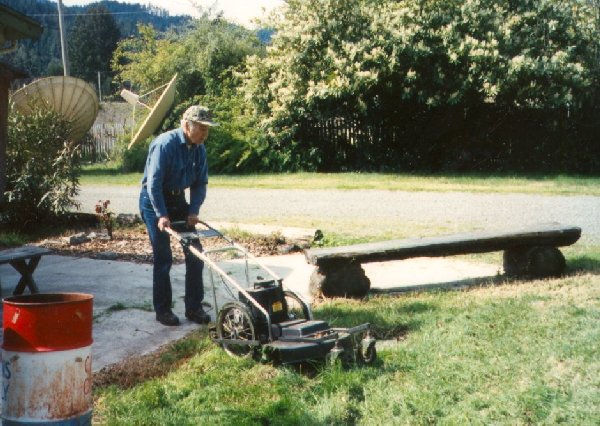 Did I forget to say "work"?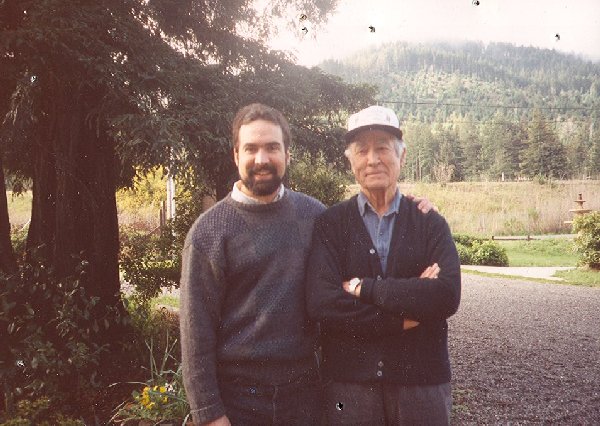 Raymond and Harold.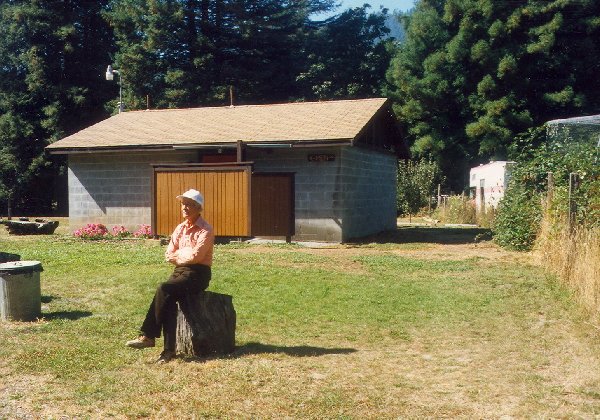 Harold thinking about his next project, sitting by rear bathroom.