If God Be For Us -- Original Score
Page 1
Note: In the left margin, it is noted that the first treble/bass staffs are for choir and the second set for the piano or organ.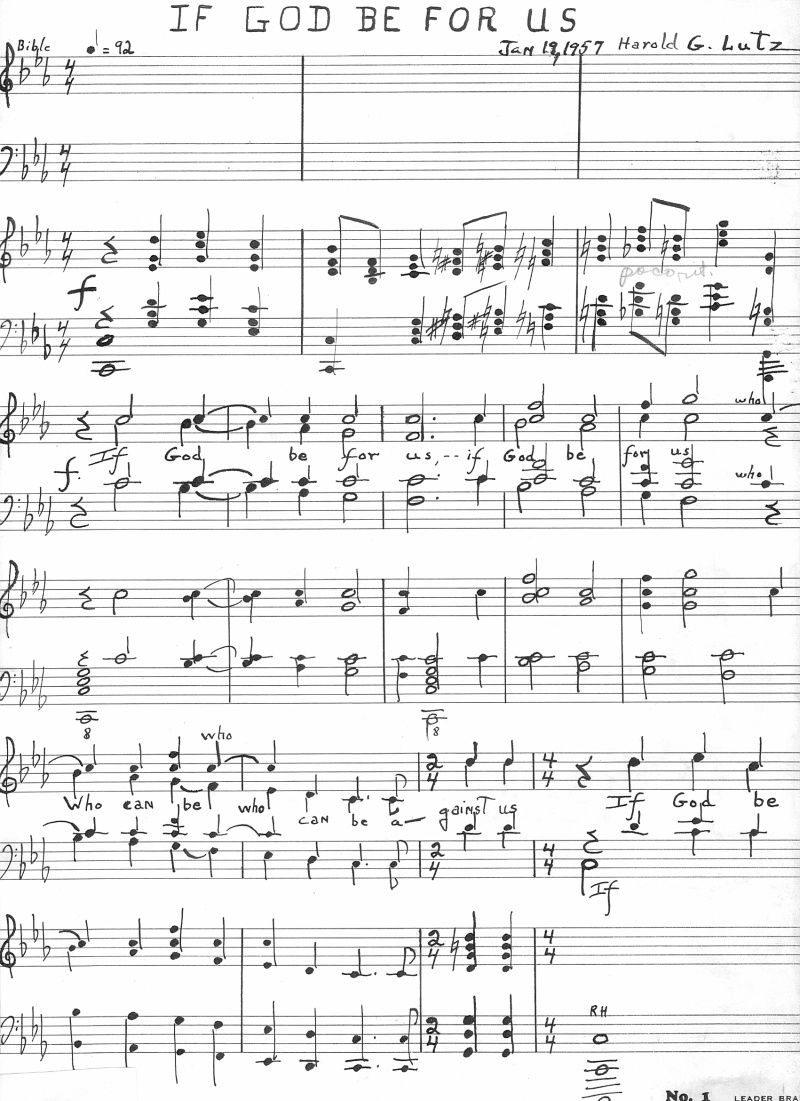 ---
Page 2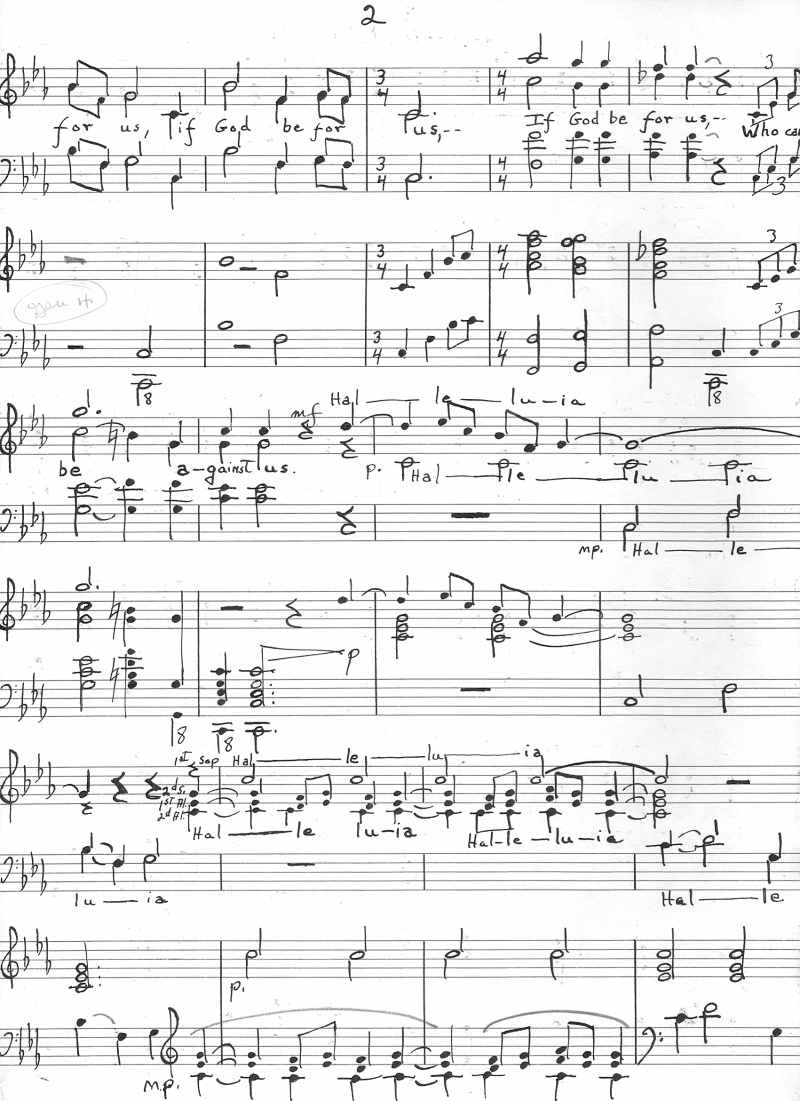 ---
Page 3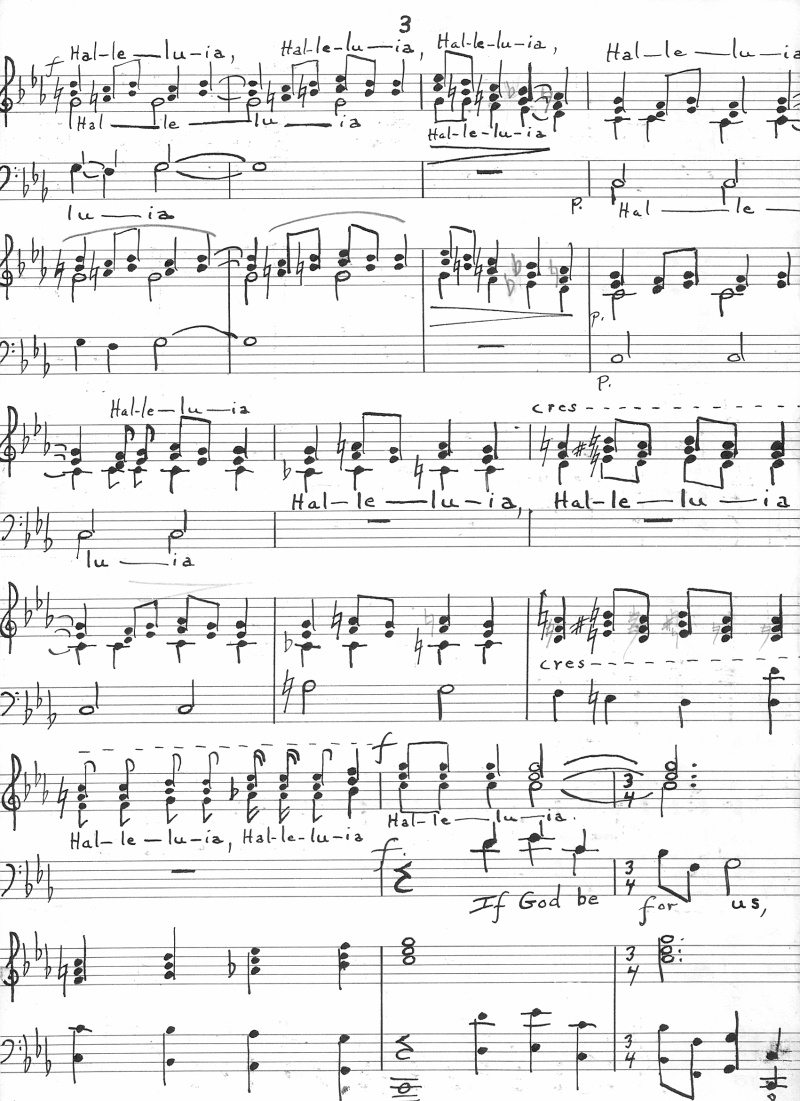 ---
Page 4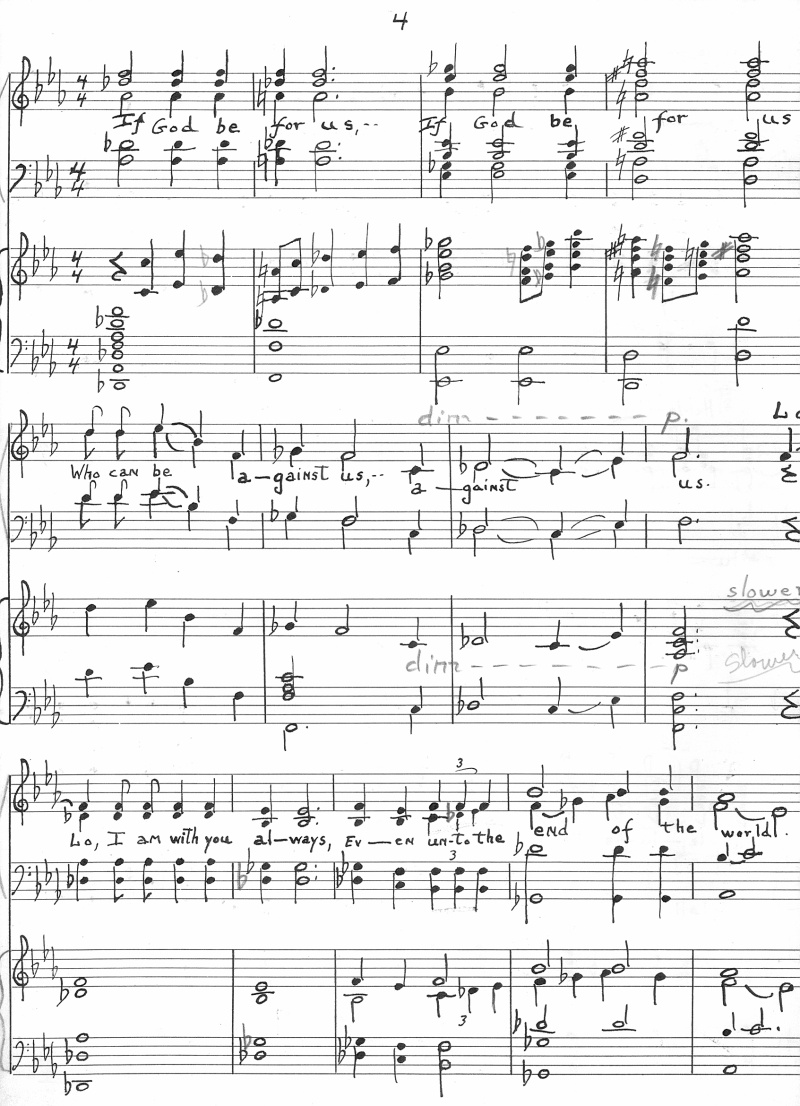 ---
Page 5
Here, the first staff is for the soloist followed by a set for the choir and a set for the piano/organ, and that form continues through page 7.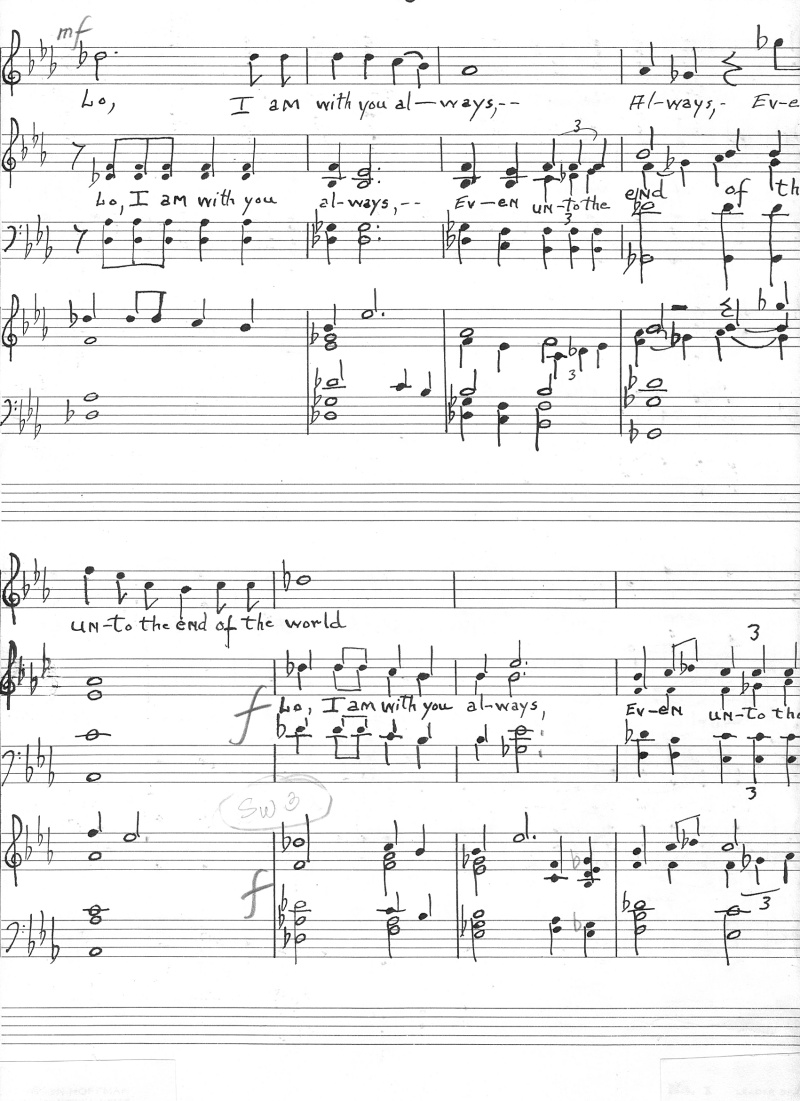 ---
Page 6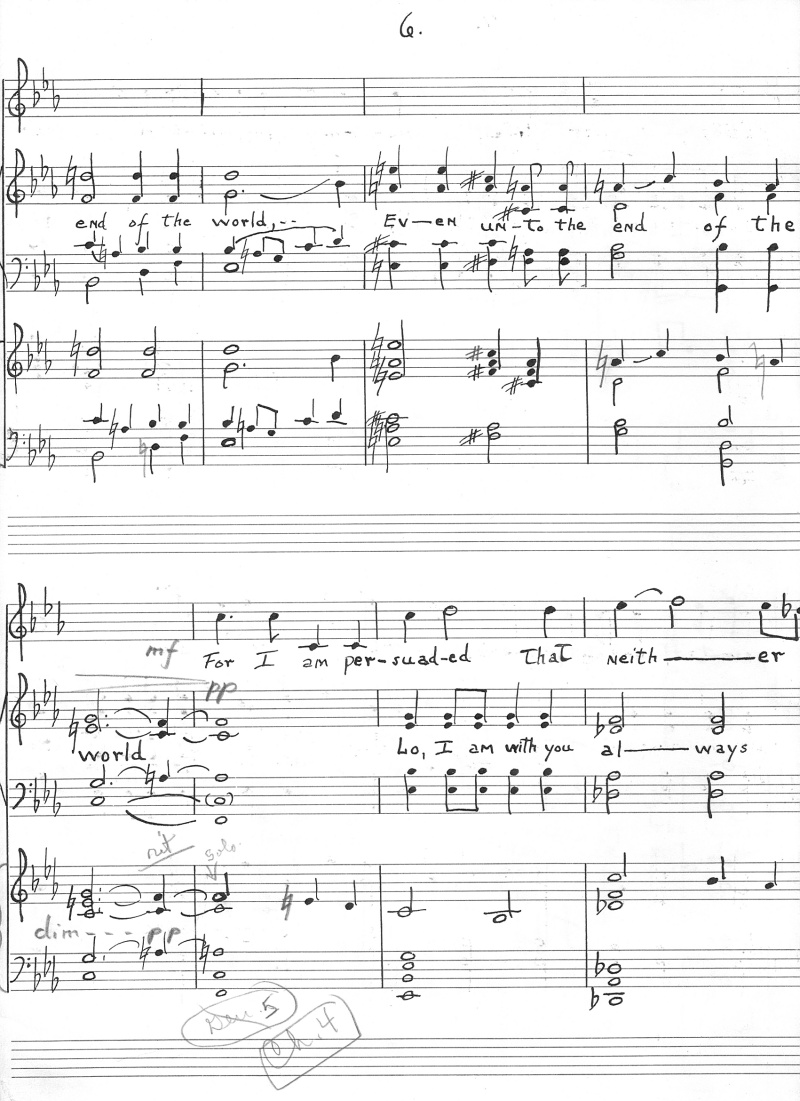 ---
Page 7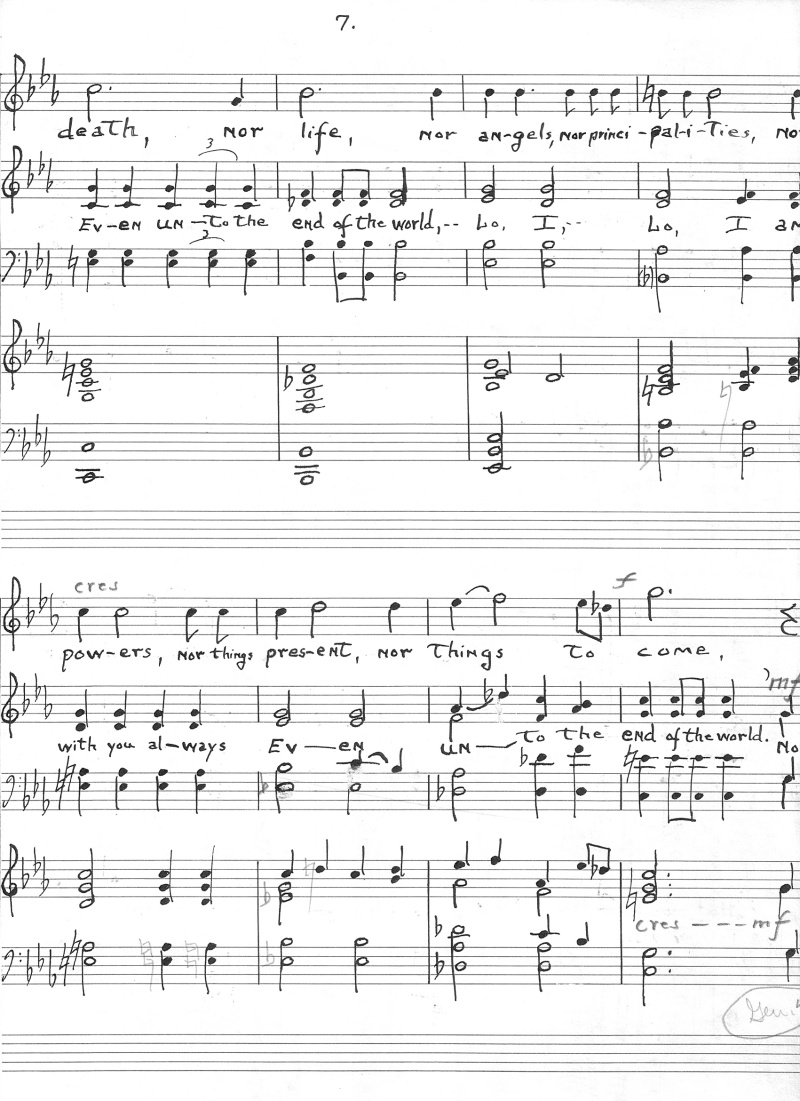 ---
Page 8
This page goes back to the 4-staff format, and continues to the end.
---
Page 9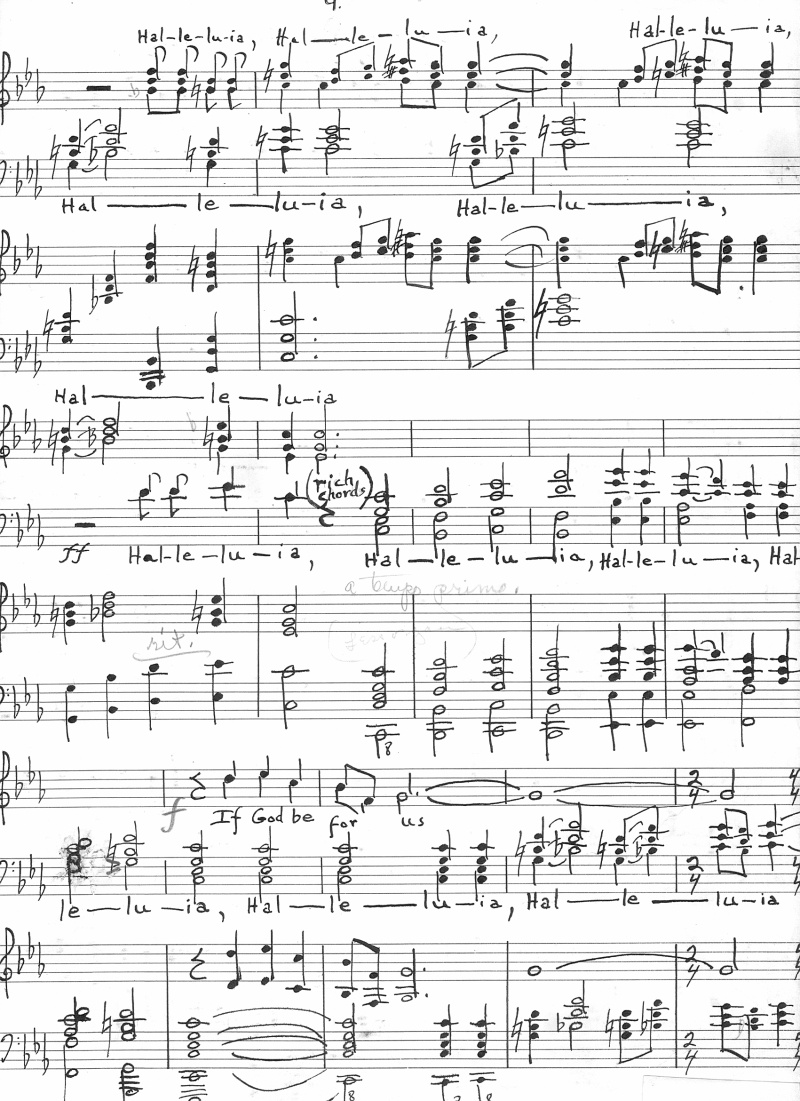 ---
Page 10